POS System Reporting
Make Better Decisions with Point of Sale Reporting & Metrics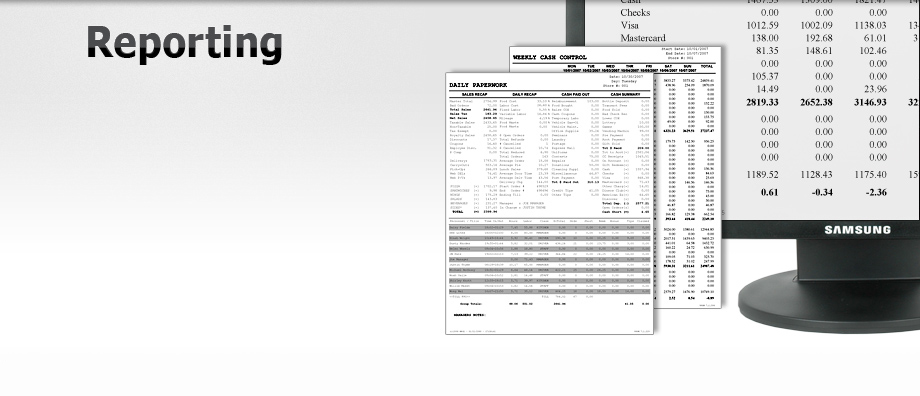 Profit and Loss Reporting
Inventory and Food Loss Control
Product Mix and Promotion Analysis
Cash Control Reporting
Transaction Detail Reporting
Employee Reporting
Receipts and Delivery
Customer / Marketing
Data is Nourishment for Your Business
And with a POS System from Microworks, every transaction entered, every order, every employee and manager interaction is captured. Reports make it easy to view by location or if your business is multi-unit, all-in-one. From profit and loss to customer loyalty programs, reporting reveals actionable data to:
Understand Your Customers Better
Manage Your Inventory and Food Costs More Effectively
Forecast Stock Orders Based On Sales Data
Adjust Staff Levels Based On Trends
With out-of-the-box and custom reports, you have a wealth of knowledge at your fingertips to manage more effectively and save time and money. Take a moment to view many of the reports available below.
Profit and Loss Reporting

Daily Sales Recap
Weekly Key Indicators
Monthly Sales Recap
Monthly Key Indicators
Profit Centers
Simple Sales Summary
Income Statement
Payroll Report

Inventory and Food Cost Control

Daily Inventory
Weekly Inventory
Inventory Master List
Invoice List
Invoice Detail
Reorder Level
Advanced Order List
---
Product Mix and Promotion Analysis

Product Mix
Coupons / Promotions Mix
Menu Detail
Modifier Detail
Menu Setup Detail
Cash Control Reporting

Weekly Cash Control
Monthly Cash Control
Cash Transaction
Driver / Server Cash Drop
Driver Detail
Server Tip
Settlement Report
---
Transaction Detail Reporting

Daily Sales Journal
Daily Sales Detail
System Exception Report
Employee Reporting

Average Ticket
Server Ticket
Server Mix
Shift Sheet
Employee Schedule
Employee Phone List
---
Receipts and Delivery

Driver Run Receipt - Box Label
Driver Run Map
Dining Receipts
Kitchen Receipts
Customer / Marketing

Sector Analysis
Mailing Labels
Late - New Customers
No / Bad Check List
Welcome Back
Online Ordering - Touchless Take-Out and Delivery
Product Resources