Pizza POS Perfected
Prism POS Delivers Total Efficiency

What Features does a Pizza POS System from Microworks offer?
Turn-Key Solutions – For nearly three decades Microworks has been providing complete turn-key Point of Sale solutions to independent pizzerias and franchise pizza operators. We have the experience to get your facility up and running quickly while minimizing costly disruptions to your operations.
Operations Management – Prism Pizza POS offers an easy to use, yet feature-rich system for pizza restaurants, as well as delivery. Complete with intuitive touch screen ordering for table-service, delivery, take-out, and catering; it provides detailed sales reporting, inventory controls, food & labor cost analysis, and employee scheduling.
Online Ordering – In addition to our rock-solid traditional POS functionality Microworks now fully supports a tightly integrated web ordering module for a complete end-to-end technology platform.
Just some of the benefits of a Prism Pizza POS Solution:
Intuitive User Interface- Simple to Learn
Customized Menu and Database Setup
Sales, Inventory, Food Cost and Employee Reporting
Online Ordering and Pre-Pay for Delivery and Takeout
Customer Profile and Order Statistics
Digital Marketing and Graphics
Delivery and Driver Management
Automatic Delivery Charges per Sector/Zone
Delivery Maps and Directions Integration
---
Pizzeria POS: Complete Operations Management and Delivery Solution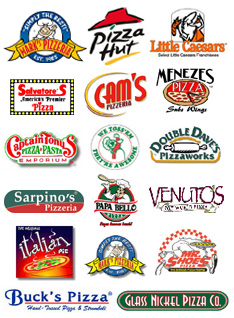 Stores that use automation manage higher sales volumes with fewer mistakes and less labor. Our customers report significantly increased peak-sales volume capability, while actually reducing labor costs. Your Prism system will eliminate costly mistakes before they happen!
Knowledgeable, Accessible Support Team
Our support staff will pre-configure your system to arrive with your menu, pricing, and inventory, setup and ready to go.
We will analyze your operations, and integrate your system to work the way you do.
Putting Customers First
Prism POS products allow your store locations to provide customers with a higher level of personal service. With instant access to address, order history, and delivery information, your customers are all "regulars"
Unequaled Price / Performance
From setup to delivery and installation, and in your day-to-day, Microworks is here to support you along the way. From affordable systems to rock-solid reliability, a Prism POS will help you run your restaurant and give you peace of mind.
Ask us about Custom Graphics and Web Design!
---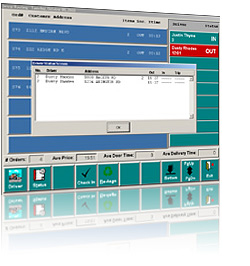 Delivery Management and Driver Routing
Real-time Order and Delivery Tracking
Driver dispatch and routing provides the ultimate in control for fast-paced delivery locations.
Clear Concise Order Relay
Orders are listed in an easy-to-read, oldest order first format with sectors displayed for creating smarter multi-order runs.

Pin-point Map Accuracy
Combined with Mapping and GPS, Prism driver routing not only assigns orders to your drivers for cash control but provides detailed delivery instructions improving speed, safety and efficiency.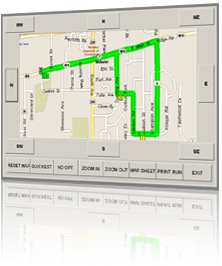 Delivery Routing
The Prism POS for delivery and routing module also displays a list of all employees that are currently clocked in as a Driver job classification and allows simple touch screen access for order assignment.
Accounting Made Easy
Prism for Windows does more than just get the orders delivered accurately—it provides detailed accounting for each shift so that driver's accounts can be quickly balanced and cash shortages eliminated.
Features Working Together
The combination of Map integration, barcode blaster pizza box labels and driver run receipts provide fast, easy-to-read tags for order assembly and safe, accurate delivery.
---
Prism Notification Service – Seamless Communication via SMS
Prism Notification Service is an easy way to communicate via SMS messaging between restaurants, customers, and delivery drivers. With curbside pick-up, increasing number of delivery orders, and contactless order options, SMS text messaging is crucial. .
The flexibility and functionality of the Prism Notification Service allows it to be used in single and/or multi-location food establishments. It enhances Prism POS systems to provide simple and effective communication for order tracking and routing.
Notifications can be sent:
when an order is created / confirmed.
when the order is ready for pickup.
to respond when a customer texts "HERE" when they arrive for their curbside pickup.
when the order is going out of the restaurant for delivery.
when the delivery has arrived at the customers door .
with predefined or custom messages, for any reason, at any time.
WebOrder online ordering allows customers to order via the restaurant's menu website and track driver location in real time, as well as communicate with the store and delivery driver. Driver communication is both automated and as needed via the RapidRun Delivery App. This is especially important for contactless deliveries. Drivers can let the customer know the order was delivered with an SMS text notification. Once delivered, RapidRun will automatically text the next order on the list that their food is on the way.
---
Gift and Loyalty Cards
Whether you have a single location, are a multi-store operator or franchise, Prism POS has a gift card or loyalty card-setup style that will work for you.
Single store operators can take advantage of the simplicity of gift card account information being stored locally. While multi-store operators can optionally implement the flexibility of a web based account database where customers are allowed to purchase or redeem their cards at one of many locations.
Loyalty award points can be accumulated in a variety of ways at any store location and redemption monitored and validated.
Online Ordering - Touchless Take-Out and Delivery
Product Resources