Custom Graphics
Restaurant Web Design & Marketing to Boost Sales and Increase Brand Recognition

Email and Digital Marketing
It has never been as important to communicate with your customers as it is today, and it's never been easier. It's not enough to just have a POS System database of customers ready for an email marketing campaign, you need a customized strategy and solution that's been designed specifically for you. If you don't have the resources to run marketing campaigns, that's where we can help. Microworks has an in-house marketing team to help you build brand recognition and create customer loyalty.
Custom Designed for you
Let us design a customized Email Marketing and Digital strategy for your organization, whether it's a website, emails, or a loyalty program, we can design strategy and art to fit your needs. We have specialists in-house that are ready to tackle any technical requirements you may have as well as any custom artwork, layout, or web design that you need.
WebOrder Email Integration
If you are already using Microworks WebOrder and you are not e taking advantage of emailing your customers at regular intervals please give us a call. We can provide this essential service to your organization. Our experts can help you update email lists automatically from your WebOrder customer lists with no need to update manually. Campaigns can be created ad hoc or scheduled to trigger using customer data.
---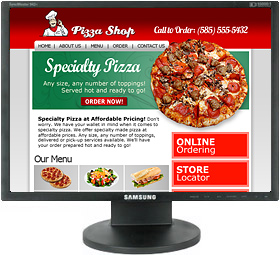 Web Site Design and Branding
When you don't have a website, you're not marketing your brand. And if you don't yet have a brand, you won't stand out in the crowd. But don't worry! We can provide your business with a custom web site that allows for seamless integration with our WebOrder interface. We'll create a brand for you that includes style, colors, and graphics. If you don't have a logo, we can help you with that as well.
Get Online in No Time
Your online presence is an important part of your business. At Microworks we know what it takes to create a user-friendly online experience that will entice users and keep them coming back for more. Don't lose potential business due to a poorly designed web site, or worse yet... no web site at all!
Our graphics specialists will work with you to determine your online goals and get you up and running in no time!
Web Order Graphics
Microworks WebOrder has the ability to be customized to match your existing website or brand. Our in-house specialists can configure your design with your brand color scheme, menu graphics, and overall style, while getting you up and running quickly. Custom graphic banners can entice customers to order, as well as interactive advertising.


Custom Graphics and WebOrder Increase Sales and Boost your Brand
If you aren't taking advantage of all the features of WebOrder, then what are you waiting for? Contact us today and we can work with you to add visual branding to your WebOrder interface by integrating graphics and imagery from your existing web site. Don't have a web site? No problem! We can supply an entire online solution for your franchise needs.
---
Menu Photography
Your menu is essential to your business. To fully utilize the power of online ordering, your menu needs to be properly represented with high quality photography, because sales increase with visual representations of what your customers can order. At Microworks we can help you make your online menu look delectable.
Whether you use your own photography, source stock imagery yourself, or have Microworks source images or provide Photography Services, our specialists will work with you hand-in-hand to build a marketing presence and strategy that is right for you.
Stock Photography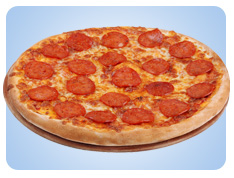 Client Photography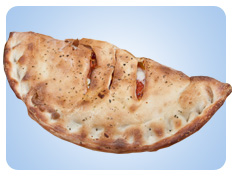 Many of our customers provide us with photography they have used for other marketing related pieces. We can utilize those images on your Web order interface.
Photography Services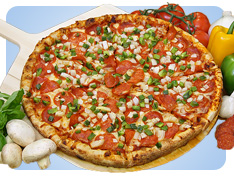 Choose photos from our library of images for use on your Web order site. If you have specific image needs, we can accommodate those requests as well.
Online Ordering - Touchless Take-Out and Delivery
Product Resources