Restaurant Self-Service
Order & Payments
Short Staffed? We Can Help via Kiosk and QR Code Ordering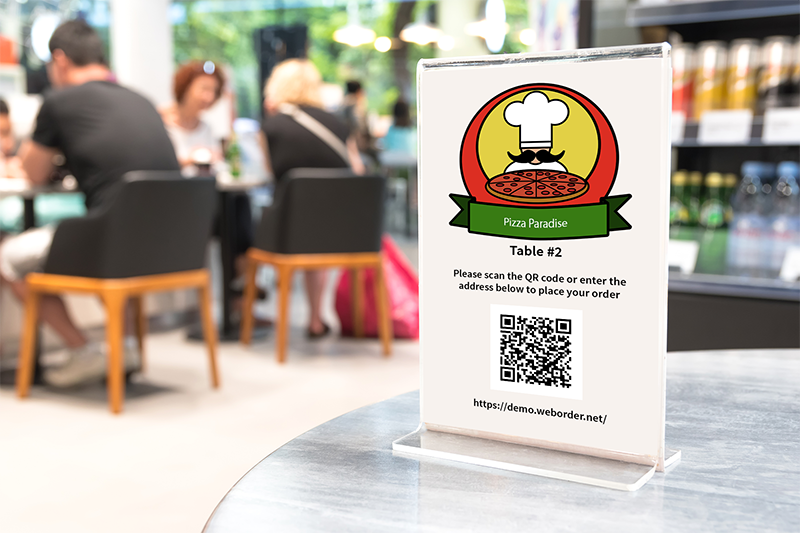 Supplement Staff During Peak Times & Labor Shortages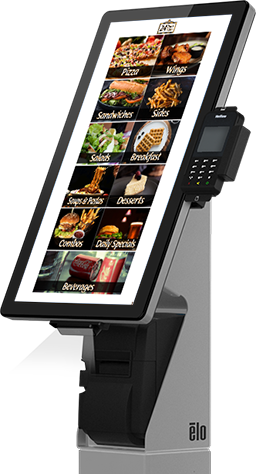 When customer demand is on the rise save time and help staff meet demand with kiosk ordering stations and QR code menu ordering.
Self Service products are in high demand. Designed to address short-staffed restaurants and peak ordering shifts, Kiosk Ordering Stations and QR Ordering and Payments give customers new ways to order and pay.
Save Time and Skip the Line
Instead of waiting in line for counter service, customers can order directly via the Kiosk stations loaded with the restaurant's unique WebOrder™ menu*, which allows customers to order and pay directly on the screen.
Kiosk Stations Benefits:
• Reduced labor costs
• Improved customer experience
• Added payment options
• Easy loyalty program registration
Reduce Wait Time at the Tables
QR Ordering provides customers with a way to place orders and pay via their mobile devices simply by scanning a QR Code. Restaurants provide the code and instructions printed on a receipt or can design table tents. Guests can simply scan, order, and pay without waiting for staff, especially during understaffed and peak meal times.
*Current WebOrder customers can quickly leverage their existing menu, pricing, and mobile user interface for both Kiosk and QR Ordering. If you are not yet online with WebOrder, learn more and demo now.
Just some of the benefits of a self-ordering Kiosk or QR Code ordering solution:
Easily meet order demands during labor shortage
Supplement staff via self-ordering automation
Reduce order wait times
Integrates with WebOrder and Prism POS
Order via mobile device anywhere with a QR Code
Increase table turnovers via QR
Secure, contactless payments when guests are ready to pay
Capture emails for marketing database with opt in/out
Improved customer experience
---
Gift and Loyalty Cards
Whether you have a single location, are a multi-store operator or franchise, Prism POS has a gift card or loyalty card-setup style that will work for you.
Single store operators can take advantage of the simplicity of gift card account information being stored locally. While multi-store operators can optionally implement the flexibility of a web based account database where customers are allowed to purchase or redeem their cards at one of many locations.
Loyalty award points can be accumulated in a variety of ways at any store location and redemption monitored and validated.
Online Ordering - Touchless Take-Out and Delivery
Product Resources