Streamline Restaurant & Delivery Management
We'd Like to Help You with That!

Why Should You Invest in a Microworks PrISM POS System?
If you don't have a Restaurant POS or Pizza POS system yet, now is the perfect time to upgrade. PriSM POS does most of the work for you. More people are ordering online. PrISM Delivery POS helps you get the food out that door, on time, and is the answer to taking control of your own deliveries. PrISM solves common restaurant and delivery issues.
Manage Employee Scheduling
Track Food Costs and Inventory
Run Sales and Inventory Reports
Simplify Staff Communication
Know Where Your Drivers and Deliveries Are
Connect All restaurant Locations
Manage Data with Ease
Offer Customer Loyalty Programs
Order Anywhere with PrISM WebOrder™ v5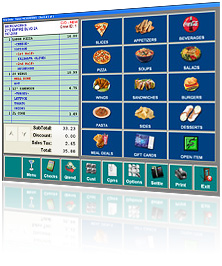 Solved!

PrISM POS Advanced Touch-Screen Ordering Saves Time and Money.

A Restaurant POS reduces mistakes. With advanced touch screen options, your servers will take orders quickly and accurately, eliminating wasted time and inventory. And back of the house staff gets a complete, easy-to-read printed order ticket—automatically.
Guest Check Order Management
Add side items simply and correctly every time
Pricing inconsistencies and mistakes can be eliminated
Automatically track food costs and inventory levels
Includudes functions for complex pricing, doubles pricing, and unlimited modifier lists
PrISM POS works the way you do—right out of the box
Get a quote or talk directly with our product specialists! We will work with you one-on-one to analyze and understand your unique menu and pricing requirements so that your system will arrive setup and ready to go.
---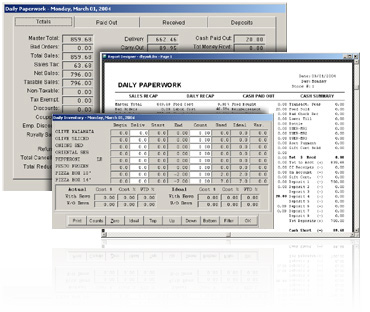 Solved!

Complete Point of Sale Software for Restaurant Management

PrISM POS for Windows is a complete Point of Sale solution that includes tools to manage every aspect of your operation.
Detailed Reporting
All sales data is stored in a centralized database, and reporting can break down daily activity by:
✔ Service type, product code
✔ Driver, server and till
✔ Menu item or product mix
✔ Daily, weekly, monthly and YTD profit and loss statements
✔ Payroll, food cost and labor cost analysis—to name a few
Inventory Controls and Food Costs
PrISM takes on inventory and food costs by providing cost of goods sold vs. food usage analysis, as well as recipe cost analysis and item by item actual usage, ideal usage, and variances.
---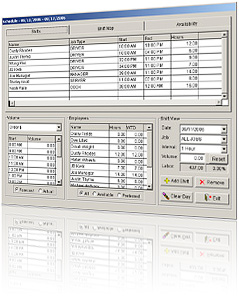 Solved!

Employee Scheduling, Time & Attendance, and Labor Cost Controls
PrISM Integrated Scheduling
PrISM for Windows provides you with the tools to tackle any scheduling scenario. Our integrated scheduling module virtually eliminates early employee clock-in and unapproved extended shifts.
Economical finger-print readers can be easily added to one or all POS stations for time-clock and password security.
Scheduling Tools
Employees create or change availability & scheduling requests
View available employees, hourly sales forecast indicators, and shift maps all on one convenient screen
Compare forecasted hourly sales scheduled labor costs
Shifts are easily added or removed
Roll over schedules from week to week
---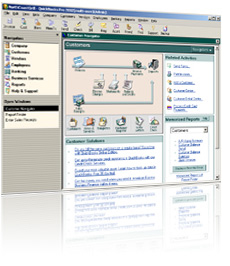 Solved!

Accounting Made Simple with Customizable QuickBooks® Integration

As an Intuit Premier Developer, Microworks provides a highly customizable way to connect your store's PrISM POS solution and your central office accounting system.
Save time and money by avoiding the hassle and inaccuracy of re-entering data.
✔ PrISM for Windows integrates directly with QuickBooks Pro.
✔ Share sales, customer and vendor account activity between your store locations and QuickBooks Pro, Premier, and Enterprise editions.
✔ When QuickBooks is your go to accounting software for a single location—or multiple store locations, our QuickBooks bridge is a simple and convenient solution.
---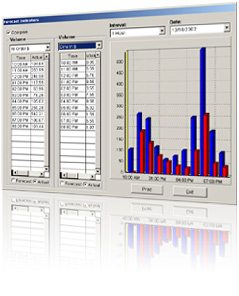 Solved!

Sales Indicators, Forecasting
and Scheduling

PrISM doesn't just collect your sales statistics—it provides you with the tools to analyze them.
Understand Your Sales Data
Dozens of customizable forecast indicators
Hourly sales by menu group or service type
Labor statistics by job class
Sales forecasting with flexible time intervals and shifts
User-defined volume indicators
Create labor forecasting methods based on any sales indicator
---
We have the answer!

Call Microworks to learn more about how a Restaurant & Delivery POS system can help you!

PrISM POS offers an ideal POS system for pizza delivery, restaurant management, and franchise food service. Complete with detailed sales reporting, inventory controls, food cost and labor cost analysis, PrISM POS is an intuitive and easy to use touch-screen point of sale, with full support for table-service, delivery, carry-out, catering and web orders.
Product Resources